Do things, tell people
Scris pe de Oana Filip
Următorul bazar de link-uri va fi poate cel mai bun de până acum, dar mi-am dat seama că unele articole merită un pic mai mult de două rânduri. Am descoperit câțiva oameni care nu doar că scriu extrem de bine, dar își prezintă propria realitate într-un mare fel. Un fel care te face să te simți părtaș, chiar dacă tu ești aici, iar el peste oceane.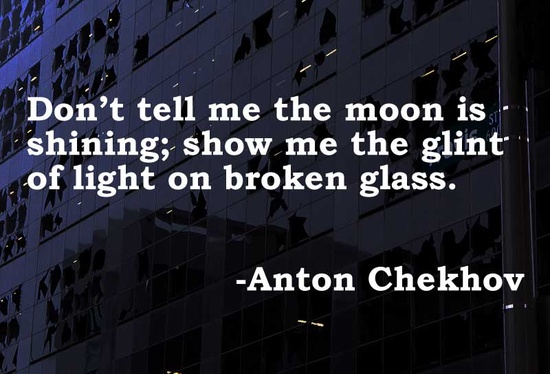 Am transcris câteva paragrafe din articol, nu din lene, ci pentru că am vrut să îi păstrez savoarea pe care o are textul original.
"Then make something that you can talk about. Make something cool. Something interesting. Spend time on it. Go crazy. Even if it's the least useful thing you've ever made, if you can talk about it, make it. This part is easy, because you're doing something you think is cool, and interesting, and if it's useless, great, because you won't need to support it much either!
(…) Even if it's not, because you've made it, you sound like you know what the hell you're talking about. That's the important part. This is easy, too, because you're talking about something you've made that you think is cool and interesting. (…) You make a name for yourself as "the person who did that cool thing." Then, the next time someone wants to do something in any way related to that cool thing, they come to you first.". 
via Carl Lange
Zi și tu
opinii